A rejuvenating journey for your skin, body & soul
Facials, Massage and Wellness Therapies
Consciously Crafted in Portland Maine
Organic Skincare Products
We believe it is just as important to know what is going ON the body as to what is going into the body. That's why we create our own clinically proven organic skincare line.
detoxify . relax . purify
Infrared Sauna
Skincare is a Ritual, not a Regimen.
Abura is a modern apothecary specializing in cruelty free botanical skincare and wellness services.
Skincare Rituals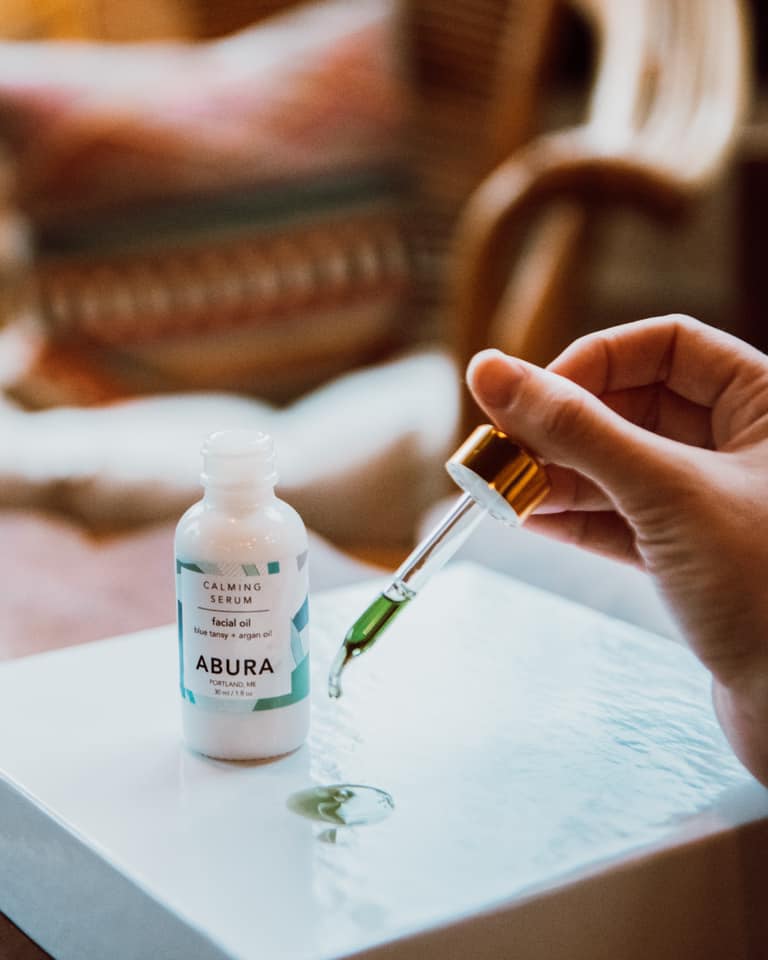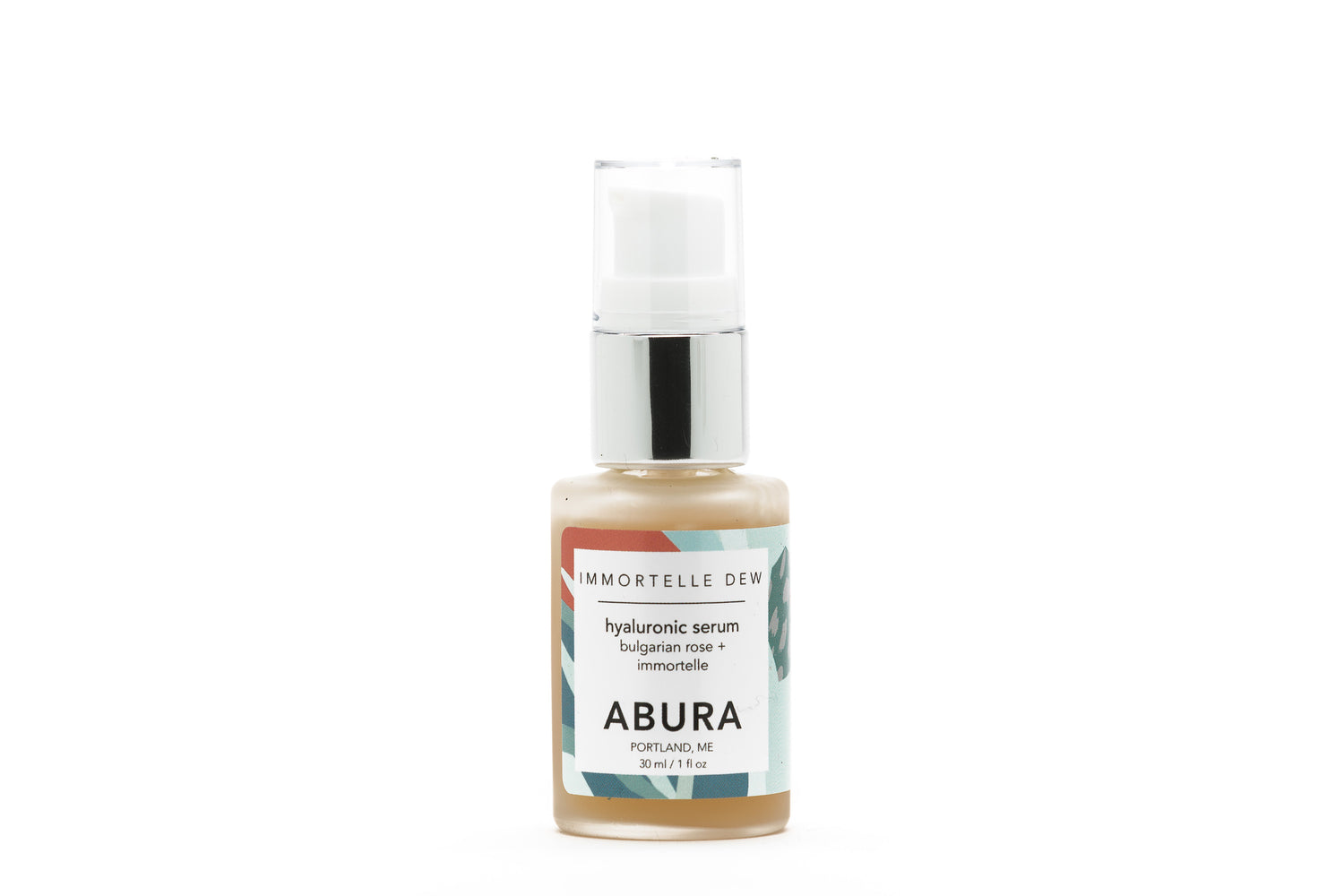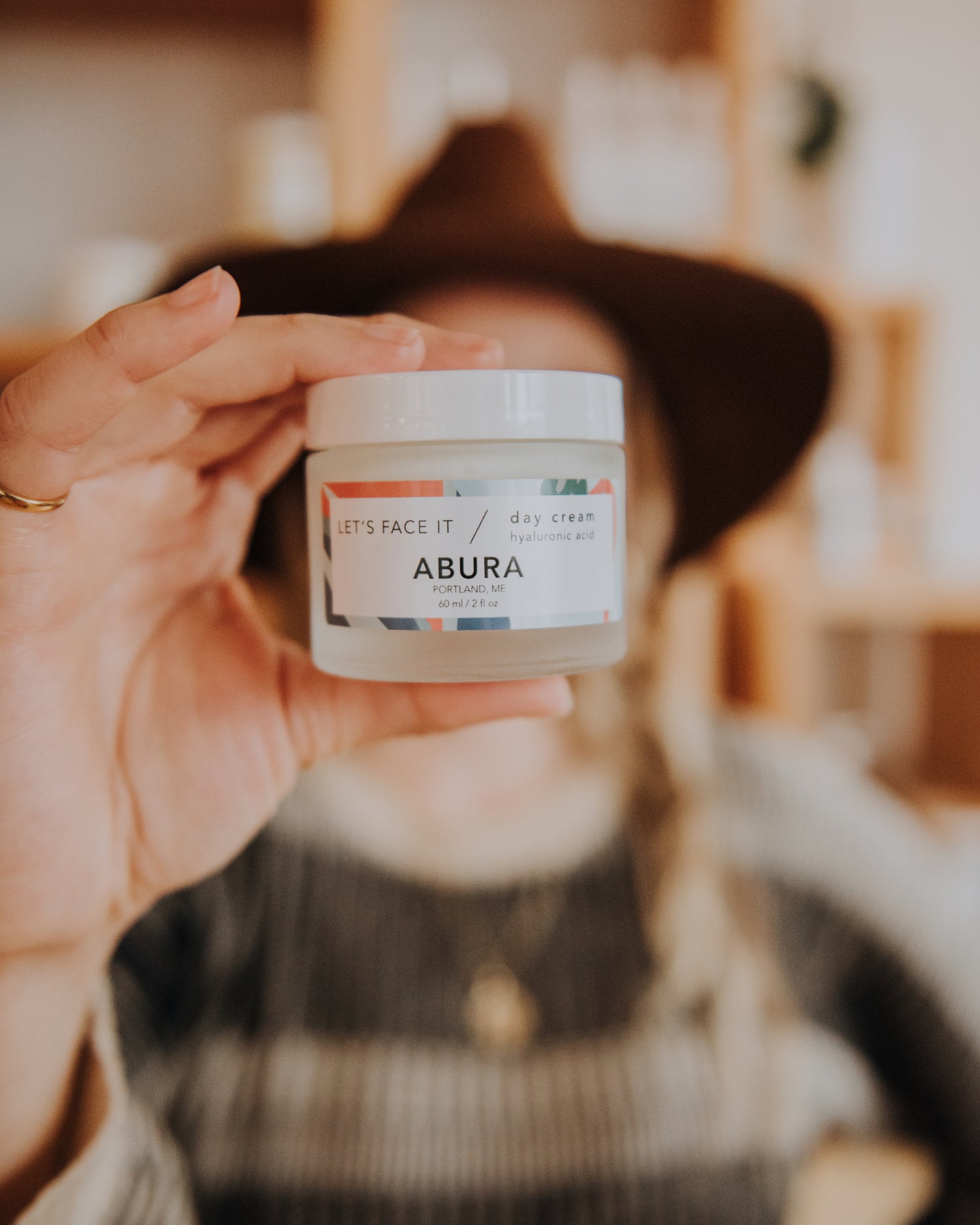 Testimonials
"I have gotten the 75 minute facial here twice now and each time leave glowing! Amanda is amazing at her craft and her knowledge of her products is what sets her apart from others. She explains each product she is putting on your skin. During my last facial there she even whipped up a custom vitamin c mask to put on my skin, what a treat! I would highly recommend ABURA!!!"

Susan
"The Abura products were my line of first defense and truly saved me from what was a losing and frustrating battle with dryness. The Tulsi Soothing Oil, Nourishing Oil Cleanser and Wild Child Tattoo Salve are three of my favorites. I can't recommend these products or this apothecary enough."

MSL, Montana
"I was so impressed with my eyebrows after my appointment! Amanda nailed the natural shape and arch and they never got bumpy and red like they normally do post wax 🙂 10/10 would recommend Amanda for eyebrows (cant wait to try a facial with it next time!)"

VC, Maine
"I LOVE these products. I have super sensitive skin that changes with the season, and these products have been the most effective products I've ever used. I use the Cleansing Clay Balm and the Let's Face it moisturizer (with a couple drops of the Calming Serum) daily. I also use the Matcha mask for a deeper clean when required. Oh, and the Blemish Eraser is like a magic weapon to blemishes. Amanda puts so much creativity & care into her products, I'm a huge fan ❤"

Kate
"Totally Blew Me Away! I bought some of these products thinking they were "just another cosmetics line" but I could not believe how my skin reacted to them! My skin has never been so vibrant, glowing, and healthy. I also love how easy it is for the skin to absorb it. Results are seen instantly. I cannot think of using anything other product now. Worth every cent!"

Raquel
"Abura is a godsend! The clay balm cleanser and the healing balm are the only things I will use on my skin now - they've completely cleared the acne that I had for years and they smell amazing. Amanda is also super helpful, friendly, and accommodating. 100% would recommend anyone to Abura!"

Hannah